About BiotechEast
BiotechEast provides information and services related to Taiwan's growing life science industries. Our services cover a wide scope including marketing and business intelligence, investment sourcing, and partner identification and vetting. Founded in 2003, our mission is connecting Taiwan and overseas companies within this industry space, for the advancement of medical technology and the benefit of patients everywhere. More ...
Life Sciences in Taiwan
Taiwan's life sciences industries, particularly the biotechnology, pharmaceutical and medical devices sectors, are growing rapidly due to years of industry and government attention, and strong local science, technical, financial and entrepreneurial underpinnings.
Note that in Taiwan the government uses the term 'biotechnology' to include the broader biotechnology, pharmaceutical and medical devices industries.
For more information refer to the Overview, or Biotechnology, Pharmaceuticals, and Medical devices pages in the Info resources section.
Taiwan Life Science News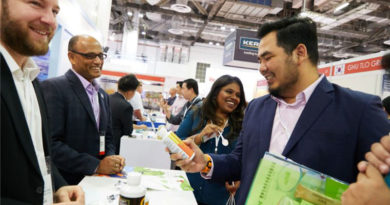 In a region where natural remedies are deeply rooted in culture, accelerated demand for nutraceuticals continues across Asia. Collectively worth some USD 35 billion, the three biggest consumer markets for nutraceuticals are those that have rapidly aging populations: Japan is the most established market; China is the fastest-growing market; and South Korea is the third-largest market.